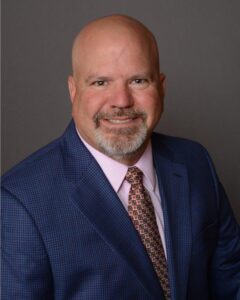 I am a dedicated lawyer and I'm proud of what I do. I am also aware of the serious responsibility bestowed when a client entrusts their case to me. If you care to discuss your case further, feel free to give me a call.
I recommend 100 percent this law firm I'm really happy with the resolution of my case
Great and honest lawyer! Totally recommend!
I received outstanding legal advice and prompt attention. Alvin was able to have my traffic ticket reduced to a nonmoving violation and kept it from going on my driving record. I also never had to visit his office or the court, it was all handled online and with a few phone calls. I will use the Hunt Law Firm again.
Mr. Hunt handled my case in a way that made me feel like I was always his most important client. He was very proactive and thoroughly communicative every step of the way, explaining clearly what I could expect and what was expected of me. I highly recommend Alvin Hunt for anyone who needs an attorney in the Lake Charles area.
Alvin Hunt took over our case after they flip the charges on my wife with a more serious charge..we had an attorney before him but we wasn't satisfied and he got more done and got us more answers in a week than she did in a year..He was very honest and helpful,he always returned our calls and if there was questions or issues we had,he found out what the deal was within a day or so..We were very satisfied with him and the work he provided.He made sure we understood everything and all possibilities of what could happen,he made my wife feel at ease throughout our whole ordeal..We highly recommend Alvin Hunt if you need an attorney in the Lake Charles area for criminal defense hopefully we will never need another one but if we do,he will be who we call...Thank You Alvin Hunt for everything you done for us..
Gunner Mullins
2023-02-14
I have worked with Alvin on a couple of occasions and he has always been very helpful. He responds in a timely manner and communicates information as he gets it. I will continue to use his services and highly recommend him to anyone in need of a traffic attorney.
Patrick Juneau, II
2022-11-28
Phenomenal attorney. Couldn't be happier.
Out of all the attorneys ive talked with that had gauged my legal issues, Alvin had to be the only one out of the 4 I spoke with that made me feel relieved and understood. I hope that ill never have to get an attorney again but if i ever have to Alvin Hunt will be my first call and from my recent experience, the only call ill have to make.
Mr. Hunt resolved my case with the State and kept me informed throughout the entire process. Highly recommend.
tiffany verret
2022-07-11
Alvin Hunt was for us. I tried to work with the insurance companies after my accident but realized they did not have my best interest at heart so I call Alvin Hunt. Not only did he get the insurance to settle, it was for more than what we expected. Thank you so much Mr Hunt