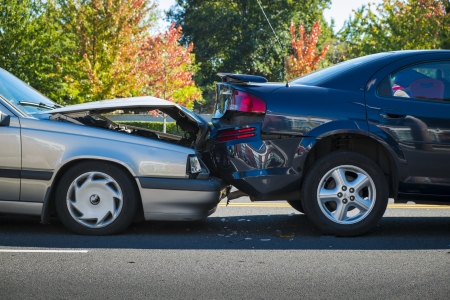 Have you been injured in a car, truck or motorcycle accident? Do not talk to the insurance company. After any car wreck is reported, insurance companies immediately place the wheels in motion to tilt the evidence in their favor and undercut your claim for money damages. In fact, the insurance representatives have the duty to minimize the amount of recovery to people who are injured. That is why they do not want you to contact an attorney: Because an attorney can preserve the evidence and advise you of your legal rights to recover money from them. Initial consultation with the Hunt Law Firm is free of charge and well worth your time and investment.
If you have been injured as result of someone else's negligence, you may be entitled to money damages to compensate you for your past and future medical bills, pain and suffering, lost wages, disfigurement and physical impairment. Spouses of injured victims may have a claim as well. In the event the at-fault driver is not insured, you may be entitled to collect money damages from your own insurance company, provided you carry Uninsured Motorist Coverage on your vehicle.
One of the biggest concerns of clients is their ability to afford medical treatment. The cost of medical treatment can be enormous. Medical bills are generally paid after the case is settled; however, you may have coverage under your auto and health insurance policy that can pay for your treatment as your case proceeds. Let the Hunt Law Firm assist you in getting the medical treatment you deserve.
Another major concern of injured clients is loss of income following an accident. In order to collect money for your lost wages, lost wages must be documented by your employer. If the wage loss will last for a lifetime, an economist may be necessary to calculate your lost wages and loss of earning capacity. The Hunt Law Firm is committed to recovering all lost wages you may be entitled.
If you have been injured in a motor vehicle accident, we want to know about it. You can either fill out our convenient online personal injury form to have your case reviewed, or you can call our office. You owe it to yourself to know your legal rights. Only YOU can make the first step; let us know about your injury!
What to Do If You're Involved in an Accident
The steps below will assist you in understanding the actions you should take to regain your health and recover your financial losses following an automobile accident.Your first concern should be taking care of yourself and any family members or friends who may have been in your vehicle at the time of the accident. It is absolutely essential that you make sure any injuries are diagnosed and treated by medical personnel. The following guidelines are recommended to document your injuries properly for an insurance claim.
Seek medical attention within 72 hours of the accident, if possible.
Advise the doctor of any pain or discomfort that has occurred, including any bodily condition that has changed since the accident.
Notify your doctor of any loss of consciousness, dizziness, vertigo or inability to think clearly, as these may be signs of a "closed-head" injury.
Report any numbness or tingling in arms, hands, legs or feet.
Seeking medical attention immediately after your accident is extremely important for several reasons:
Medical documents provide evidence of injury and establish that the accident caused the injury.
Prompt treatment enables the doctor to determine the severity of your injury and recommend additional testing and/or screening by a medical specialist, if needed.
If a driver has a second accident soon after a first accident, medical documents can be used to determine when injuries occurred.
Prompt treatment supports your claim for damages. Insurance companies, judges, and juries may question your claim of injury if you delay treatment.
Delaying treatment can result in insurance companies, judges, and juries reducing payment for money damages to which you may be entitled.
Failure to seek medical treatment can jeopardize payment of any money for your injuries and lost wages.
Keep the following details in mind and act on them as soon as you are physically able:
Contact your insurance company and notify them of the accident. Advise them of damage to your vehicle and its location in order to avoid expensive storage fees. Do not give a recorded statement at this time, as you may have an injury claim covered by your own auto insurance policy.
Contact the other driver's insurance company and notify them of the accident. Do not give a recorded statement at this time.
Avoid giving any recorded statements regarding fault or bodily injuries until you have consulted a personal injury attorney.
Always be cautious about sharing information.
If you have been in an auto accident, you may be inclined to discuss the details with friends or with people whom you may not know; you should refrain from doing so. You may feel that talking about the accident will help you deal with the trauma you have experienced. Your case, however, will not be helped by discussing it with friends or acquaintances.
In fact, you could harm your case if you misspeak about the details of the accident and/or your injury.
The simple "first steps" below are critical to ensure that you do not accidentally provide information that could harm your case:
Do not give any recorded statements to insurance companies, including your own, until you have consulted an attorney.
Do not discuss your injuries or admit any fault for the accident to anyone – including your own insurance company.
Do not discuss any injuries with insurance adjusters immediately following the accident. Some injuries may not make themselves known for days or weeks after an accident.
Do not sign any document from any insurance company without having it reviewed by an attorney.
View What Our Clients Have to Say